FirkinGood: About Us
Helgamite - artist, musician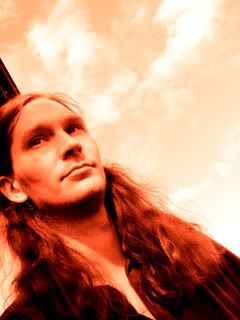 I'm a songwriter in the bands SleepFeeder and Helgamite.
check the bands here:
SLeePFeeDeR
HELGAMITE
Deanne FirkinGood - artist, photographer

Live music is THE shite! ORIGINAL live music is even better than that! I have photographed TONS of bands that are local to the Northern Virginia/DC area that range in genre from bluegrass-jam-metal-hardcore-emo etcetera... You can see my photos in places like Firkin.Good @ Flickr, Firkin.Good @ DotPhoto, and most times you can find photos on individual band sites aswell.